The
"Girls + Math + Science = SUCCESS!" Conference

prepares your child for STEAM subjects and careers! It also provides support for parents & teachers.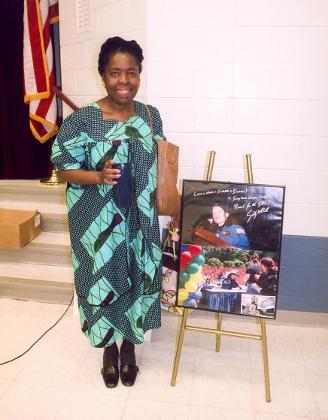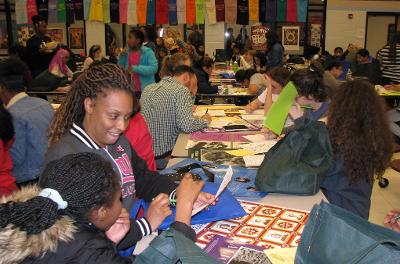 Welcome students!
Planning for our 30th annual event, the SUCCESS! Conference is an annual event held each Spring where students in grades 5-12 who live in and/or attend Prince William County, Manassas, and Manassas Park Public Schools, participate in workshops with professionals working in the Science, Technology, Engineering,the Arts, and Math related career fields. In 2013 our conference was dedicated to Dr. Sally Ride, the first female American astronaut. (See the photos she autographed to the conference in 2003, displayed on the easel in the photo at left. One of the conference presenters, Nsama Okeowo, has shared about her career as a Science educator.)
The goals of the SUCCESS! Conference are:
To increase students' awareness of the importance of and interest in the STEM subjects of Science, Technology, Engineering, & Mathematics, plus the Arts- which enhance STEM;
To provide students with opportunities to meet women working in both traditional and non-traditional STEAM career fields;
To nurture an awareness of the many career opportunities which involve Mathematics, Science, Engineering, the Arts, and Technology;
To provide students with an awareness of women's important roles in history- locally, nationally, and globally;
To provide parents, educators, and community leaders with an awareness of the importance of the above goals; and,
To offer support and strategies to adults to assist in empowering their children's and students' aspirations and goals.
Adults are welcome, too! Moms & Dads, aunts & uncles, grandparents, educators and other professionals are welcome to join us. Not only do our more than 40 presenters provide great information to the students, they offer workshops for adults, too.
PLEASE CONTACT THE CONFERENCE's EMAIL ACCOUNT TO BE PUT ON THE LIST TO RECEIVE INFORMATION ON VIRTUAL WORKSHOPS, PRESENTATIONS, and LINKS.
TO ALL INTERESTED STUDENTS IN GRADES 5-12 and THEIR PARENTS & TEACHERS:


Please contact the Conference Committee:
The first "Girls + Math + Science = SUCCESS!" Conference was in March of 1991 at Grace Metz Jr. High School in Manassas. Through 1998 the conference continued annually at Metz, adding 2 conferences during both 1997 and 1998 to Fred Lynn Middle School in Woodbridge. In 1999 and 2000, it was held at Fred Lynn Middle School only. Louise Benton Middle was the "hostess" in 2001-2002 and Godwin Middle hosted us in 2003. Since 2004, Marsteller Middle School in Bristow has been the annual site- making 2016 the 13th year there. From 1991-1995, the conference was coordinated by the Greater Manassas Branch of AAUW and the Prince William County Office on Youth. In 1996, the Woodbridge Branch of AAUW joined the team with conferences in both the eastern and western parts of the county in 1997 and 1998. In 2000 Woodbridge AAUW took over the reins. Since 2004, Marsteller Middle School in Bristow has hosted the event.
We would like to thank the presenters of our conference:
SPARK, the Education Foundation for Prince William County Public Schools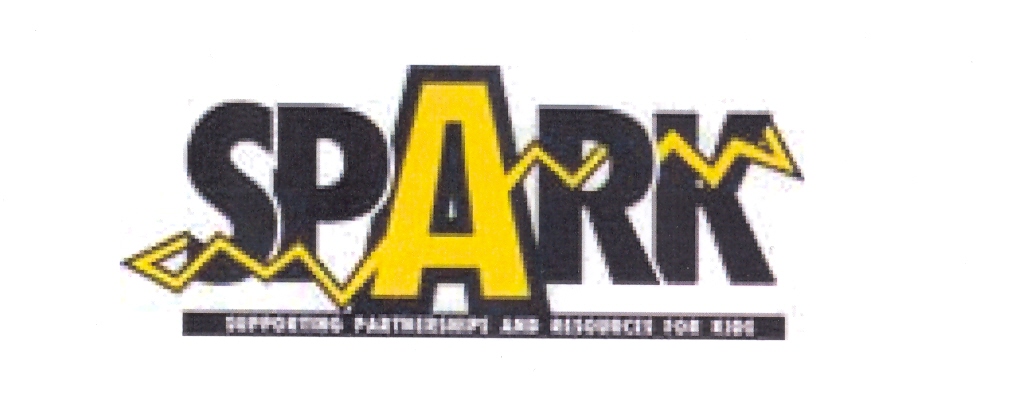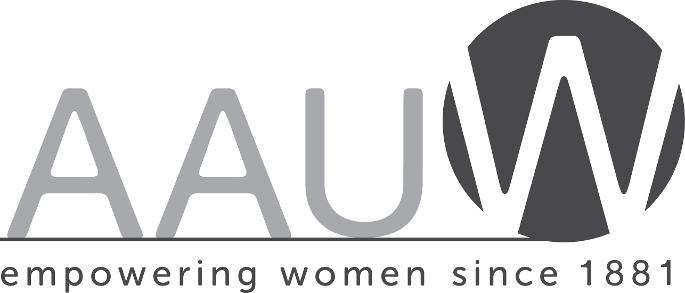 Woodbridge & Greater Manassas Branches of the
American Association of University Women
We would like to thank our corporate sponsors: